My name is Matt Smith, and in 2002 I took my first trip to London with my then 12 year old daughter.  Initially, our trip was a near total traveling disaster. We arrived at Heathrow airport not knowing how to get into London.  We took train after train, lugging our heavy suitcases up and down flights of stairs in train stations, all while exhausted from flying all night.  When we finally got to our hotel, we discovered that this hotel, which looked to be exquisite on its website, wasn't even at the most basic of cleanliness standards.  After we finally found suitable accommodations, we woke up bright and cheery the next day, excited to see London and began our sightseeing without a clue how to get around, which led to us getting off at the wrong stops using the London Underground and wasting so much of our valuable vacation time! I remember thinking at the time…If only we had someone to guide us.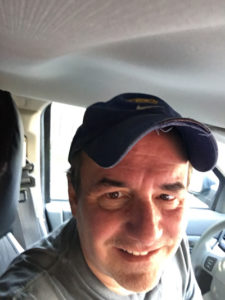 In subsequent years, my daughter and I returned to London on several occasions, and it was during these visits that I was fortunate to strike up a few friendships with some of the locals who lived in our hotel's neighborhood. This led to even more trips to London to visit my new friends. In 2009, and approximately 12 trips later, I was approached by a couple who were taking their children for vacation, and asked that, since I had taken so many trips to London, could I help them plan their trip. I of course obliged, and upon their return they were extremely thankful to me for making their trip so easy, so much so that they offered to pay me post vacation for my advice. Thus, The London Travel Planner was born!
I have returned 14 times since the birth of The London Travel Planner, and have learned the ins and outs of exploring this wonderful city. It has become my life's passion and I take joy in helping travelers plan their London journey. I hope you will give me the privilege of helping you.